This Is Our Story

Our business is simple. Were in the business of getting you more business. We are obsessed with helping our customers to communicate their value proposition in the best way possible to successfully reach their target market. We like to think of ourselves as a unique mix of creative genius and print craftsmanship.

We consider all of your efforts to market your business one of your most valuable business assets. Whether you are an executive within a Fortune 500 company or are building your very own empire, we got your back.
As we work hard to keep our prices competitive, we know that you need high-quality printing and at fast turnaround times. Our automation technology and emphasis on quality control provide fast turnaround and consistent quality. We have a highly skilled prepress department to help make sure your files are formatted correctly, and of course we have skilled professionals operating the machines, but everything from your file upload until your job mails or ships is part of a refined automated process that delivers fast turnaround.
OPENNESS

We promote openness with our customers, our agents, our distributors and our employees. We believe that openness and honesty make for the best relationships because it leads to positive and strong business.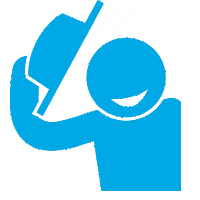 RESPECT
A culture of mutual respects allow us to come together as a team. We encourage the asking of questions and listening with an open mind. We appreciate that innovation can come from people in any role.

TEAMWORK

We simply love what we do and who we do it with. We just dont do our individual work and go home. There's a part of being a team that asks us to hold each other accountable in a compassionate way.
NEED MORE INFO?
We're here for you!

We offer a wide variety of services and products. We can help you with your marketing needs from graphic design services to direct mail and every marketing material possible to help you grow our sales without spending a fortune. Our professional graphic designers will guide you through the process to get your printed marketing materials and promotional items in shape.
Marketing research says a person needs 5 or more touches before they remember your name, and even more touches to buy from you. Printed materials remind people who you are, what you do, and how to get to your website. Are your marketing materials consistent with your business objectives? Is the design consistent across the range of marketing materials?
PrintedRevolution.com offers a huge selection of online print products to set your business apart.